Subject:Indian Polity and Constitution/ भारत की राजव्यवस्था और संविधान
Topic:
1. Inter-State Relations / अंतर्राज्यीय संबंध    
Main Focus: 
INTER-STATE WATER DISPUTES, INTER-STATE COUNCILS, PUBLIC ACTS, RECORDS AND JUDICIAL PROCEEDINGS, ZONAL COUNCILS / अंतर्राज्यीय जल विवाद, अंतर्राज्यीय परिषदे और क्षेत्रीय परिषदें, सार्वजनिक विधि, रिकार्ड्स तथा न्यायिक अभिलेख.
Mains: Current issue from newspaper regarding Co-operative federalism / सहकारी संघवाद सन्दर्भ में समाचार पत्र में आने वाले समसामयिकी मुद्दे
Remarks: Follow RSTV
No of Days: 1
Video Link: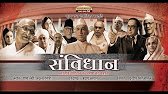 संविधान https://www.youtube.com/playlist?list=PLWEqwXhNlrmE1p6cXnaMWFPHCcoz6FN9s
Optional:     (2-3) hour daily ऑप्शनल विषय को समय देते रहें.
Current Affairs:  Newspaper OR www.gshindi.com