Subject:Indian Polity and Constitution/ भारत की राजव्यवस्था और संविधान
Topic:
1. Emergency Provisions / आपात कालीन प्रावधान 
Main Focus: 
NATIONAL EMERGENCY - Grounds of Declaration, Parliamentry Approval and Duration, Revocation, Effects , Distinction Between Articles 358 and 359 / • राष्ट्रीय आपातकाल – घोषणा के पीछे कारण, संसदीय अनुमोदन और अवधि, निरसन, प्रभाव का क्षेत्र.
Mains: Follow debate of President rule and Governer's discretion from Current / राष्ट्रपति शासन की औचित्यता और राज्यपाल की विवेकाधीन अधिकार के सन्दर्भ में समसामयिक घटित राजनितिक गतिविधियों यथा उत्तराखंड, अरुणाचल प्रदेश जैसी घटनाओं पर बहस
Remarks: Follow RSTV
No of Days: 1
Video Link: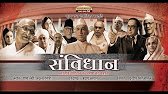 संविधान https://www.youtube.com/playlist?list=PLWEqwXhNlrmE1p6cXnaMWFPHCcoz6FN9s
Optional:     (2-3) hour daily ऑप्शनल विषय को समय देते रहें.
Current Affairs:  Newspaper OR www.gshindi.com