Subject: Indian Polity and Constitution/ भारत की राजव्यवस्था और संविधान
Topic: Parliament संसद Chapter No's: 22
Main Focus:
•  राज्य सभा के उप सभापति, 
• राज्य सभा के उप सभापति के लिए वरिष्ठ सदस्यों का पैनल 
• संसद के दोनों सदनों के सचिवालय, 
• सदन का नेता,
• सदन में विपक्ष का नेता और विपक्ष की अवधारणा 
• व्हिप क्या है ?
• संसद के सत्र 
•  संसद में कार्यवाही के साधन 
• संसद में विधायी प्रक्रिया 
•  स्थगन बनाम सत्रावसान
•  स्थगन अनिश्चितकाल के लिए और सत्रावसान, 
• लोकसभा का विघटन,
• संसद का कोरम,   संसद में भाषा, 
• मंत्रियों और महान्यायवादी के संसदीय अधिकार 
• दोनों सदनों की संयुक्त बैठक 
• लेम डक सत्र 
Chairman of Rajya Sabha, Deputy Chairman of Rajya Sabha, Panel of Vice-Chairpersons of Rajya Sabha, Secretariat of Parliament, Leader of the House, Leader of the Opposition, Whip, SESSIONS OF PARLIAMENT- Summoning, Table 22.1 Adjournment vs Prorogation, Adjournment, Adjournment Sine Die, Prorogation, Dissolution, Quorum, Voting in House, Language in Parliament, Rights of Ministers and Attorney General, Lame-duck Session. /  • राज्य सभा के सभापति,
(parts of chapter) (Laxmikant)


For Mains (मुख्य परीक्षा के लिए )
Laws/ schemes/ regulations passed by the  Parliamnet, Budget,delegated legislation, relevance of Upper house and other related topics from current
Remarks: Follow RSTV
No of Days: 1
Video Link: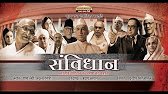 संविधान https://www.youtube.com/playlist?list=PLWEqwXhNlrmE1p6cXnaMWFPHCcoz6FN9s
Optional:     (2-3) hour daily ऑप्शनल विषय को समय देते रहें.
Current Affairs:  Newspaper OR www.gshindi.com