Day 7
​
​
Subject: Indian Polity and Constitution/ भारत की राजव्यवस्था और संविधान
Topic: Fundamental Rights / मौलिक अधिकार (भाग -III)
Main Focus:  FEATURES OF FUNDAMENTAL RIGHTS, DEFINITION OF STATE, LAWS INCONSISTENT WITH FUNDAMENTAL RIGHTS, Table 7.2 Fundamental Rights (FR) of Foreigners / मौलिक अधिकार क्या हैं ? क्यों जरुरी हैं ? मौलिक अधिकारों की विशेषताएं , राज्य की परिभाषा, मौलिक अधिकारों के  संगत कानून और महतवपूर्ण अधिनियम , विदेशी नागरिकों के लिए मौलिक अधिकार, 
Mains: Follow SC/HC  various judgement in Current / सुप्रीम कोर्ट के आने वाले फैसलों और निर्णयों का अध्ययन
Remarks: Follow RSTV
No of Days: 1
Video Link: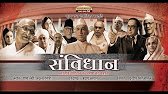 संविधान https://www.youtube.com/playlist?list=PLWEqwXhNlrmE1p6cXnaMWFPHCcoz6FN9s
Optional:     (2-3) hour daily ऑप्शनल विषय को समय देते रहें.
Current Affairs:  Newspaper OR www.gshindi.com